ATHLETIC & WELLNESS CENTRE
AWC AMENITIES
Fitness Centre
Indoor Track
Gym Floor (Check out the Campus Recreation Programs)
Rock Climbing Wall (Drop-in Monday to Wednesday from 1 PM – 5 PM)
Squash Courts – book in-person at Guest Services or online at the AWC portal
Change Rooms and Showers (bring your own towel)
Lockers (must bring your own lock)
PARKING
Parking is available in Lot 6. Centennial College parking rates will apply. 

Centennial College will remain a mask-friendly environment.
Everyone is free to make the best decision for themselves. The Ontario government recommends that you should continue to wear a mask if you feel it is right for you or if you are at high risk for severe illness. 
Active screening and check-in are no longer required for access, but we ask that you not attend campus if you are symptomatic.
 If you have tested positive for COVID-19, are experiencing symptoms, or have been in close contact with someone with COVID-19 we want you to remain at home and isolated
December 2023 and January 2024 Modified Hours
Saturday, December 16 to Sunday, December 17
Closed
Monday, December 18 to Thursday, December 21
7:00 a.m. to 7:30 p.m.
Friday, December 19
Closed for CCSAI Staff Event
Friday, December 22 to Monday, January 1
Closed for Holidays
Tuesday, January 2 to Friday, January 5
7:00 a.m. to 7:30 p.m.
Saturday, January 6 to Sunday, January 7
Closed
Regular hours of operation resume on Monday, January 8, 2024
Fall AWC Hours of Operation
Begins Tuesday, September 5, 2023
Monday to Friday – 7:00AM to 10:00PM
Saturdays and Sundays – 10:00AM to 5:00PM
September Closures
Monday, September 4 – Labour Day – Closed
Thursday, September 28 – Community Emergency Exercise – Closed
Saturday, September 30 – National Day for Truth and Reconciliation- Closed
Rock Wall
Starts Monday, September 18
Monday, Tuesday & Wednesday – 1:00PM to 5:00PM
SAFE WORKOUT RULES
Maintain physical distancing
Wipe down equipment and machines before and after use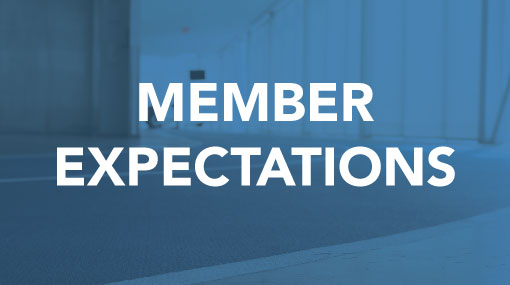 The Centennial College Student Association Inc. facilities exist for the safe, respectful and enjoyable use by students, members and authorized guests. Failure to support this positive environment may result in loss of member's privileges including but not limited to suspension.
UPDATED HEALTH & SAFETY PROTOCOLS
Cleaning and Disinfection
Enhanced cleaning and disinfection will take place for all high touch surfaces (e.g. door handles, Customer Service counters, automatic door operators, elevator buttons, toilet flush handles, etc.).
Disinfectants used will be only those listed as approved against COVID on the Government of Canada website for use on hard surfaces.
Extra cleaning staff will be scheduled for operational hours, dedicated to continuously disinfecting surfaces.
Hand sanitizer will be available at all entrances to the building, including at the loading dock, as well as located in the building at entrances to fields of play, etc.
All AWC equipment (e.g. basketballs) will be disinfected by AWC staff or by users.  Sharing of equipment will not be permitted.  Some equipment will not be provided because it cannot be adequately disinfected (e.g. boxing gloves).
Towel service will not be available.
Disinfecting wipes will be available for Fitness Centre users to disinfect equipment prior to and after use.
Soap and water are available in numerous locations throughout the building and cleaning staff are checking stock levels frequently.
Overnight cleaning will be thorough with all surfaces cleaned and disinfected.
Air handling units are state-of-the-art and, as always, continuously add fresh outdoor air, filter the air, and temper the air.
Air handling unit (AHU) filters receive regular and timely filter changes.
Preventative maintenance on AHUs is moved to overnight so that there is no downtime during operational hours.
Additional fresh air will be added to the system, as possible, in consideration also of outdoor air temperatures.
Personal Protective Equipment (PPE) – all staff will be provided with and trained on appropriate PPE (e.g. gloves for handling money, masks for all staff, etc.)
Specialized protective equipment will be implemented, such as plexiglass shields at all service desks and food counters and medical PPE for first aid staff to offer full protection.
Reconfigured workspaces where necessary.
Modification of duties to support physical distancing.
Modified behaviour guidelines – physical distancing, no shaking hands, no touching clients.
Staff scheduled to reduce the number of staff who are in at once.
Continue to have remote working for some positions where possible to maximize physical distancing guidance.
Meeting room added as a dedicated lunch space to permit physical distancing with masks off away from work areas.
Additional sick days for COVID-related symptoms to keep the workplace safe.
Centennial College is proud to be a part of a rich history of education in this province and in this city. We acknowledge that we are on the treaty lands and territory of the Mississaugas of the Credit First Nation and pay tribute to their legacy and the legacy of all First Peoples of Canada, as we strengthen ties with the communities we serve and build the future through learning and through our graduates. Today the traditional meeting place of Toronto is still home to many Indigenous People from across Turtle Island and we are grateful to have the opportunity to work in the communities that have grown in the treaty lands of the Mississaugas. We acknowledge that we are all treaty people and accept our responsibility to honour all our relations.