ATHLETIC & WELLNESS CENTRE

WE WILL BE OPEN ON A LIMITED SCHEDULE BEGINNING SEPTEMBER 7TH
Starting September 7th, we will be opening our Fitness Centre on a limited schedule with a capacity of 90 members. Members can access the fitness by appointment only.
Currently, only our fitness centre will be open. It will be open Monday to Friday from 10:00am – 5:00pm for open fitness by appointment.

MASKS ARE MANDATORY AT ALL TIMES WHILE MOVING THROUGH THE AWC FACILITY. THEY MAY BE REMOVED DURING PHYSICAL ACTIVITY PROVIDED APPROPRIATE DISTANCING OR BARRIERS ARE MAINTAINED.
We are excited to welcome you back! A few things will look different, including our fitness centre layout and our access procedures. Here is what you need to know about returning to the AWC:
Health Screening Upon Arrival
We remain committed to protecting the safety of the College community above all else. If this is your first time back on campus since March 2020, you should be aware of a few new procedures that we have introduced to ensure we offer the safest possible environment for your campus visit:
Download the Centennial College Safety Watch app and complete the Pre-Screening Assessment. You must complete the Pre-Screening Assessment each day before you head to campus. If you do not have a cell phone, you can fill out a Pre-Screening Assessment form at the AWC.
Upload your proof of vaccination to the Centennial College Safety Watch app. For any questions about the College's COVID Immunization Policy, please visit here.

Go to the AWC show your pre-screening assessment and vaccine passport to the AWC staff. 

You will also need to show your Mycard and photo ID as required.
The facility is accessible by appointment only and not all portions of the facility will be open.
| | | | | |
| --- | --- | --- | --- | --- |
| Fitness Centre | Fitness Studios | Gym Floor | Squash Courts | Change Rooms |
| Open | Closed | Vaccine Clinic | Closed | Closed |
Some closures are mandated by provincial regulations, others are to facilitate the operation of the Scarborough Health Network vaccine clinic. As the clinic wraps up at the end of September, we will begin reopening the gymnasiums and other areas for open recreation.
We hope to have the entire facility re-opened as soon as possible, but need to ensure that it is done safely.
We will be using a temporary entrance for the month of September
While the Scarborough Health Network clinic is operating, members will need to access the fitness centre through the East doors near Lot 7. We will have lots of way finding signage to direct you to the entrance. Guest Services will be set up at this point to sign you in for your booking. Please ensure that you have photo ID on hand for verification. Please check in as close as possible to your booked time.
All bookings must be made online at our AWC Portal
To book a workout you must sign in to the AWC Portal – https://portal.myawc.ca and make a facility reservation. A few things to know about reservations:
All reservations are for 45minutes, we reserve 15 minutes to set up and prepare the space for the next bookings.
Members may only book one appointment per day
Members may book up to 5 days in advance
* these protocols and the facility capacity will be revisited as more spaces are permitted to open, or as gathering regulations change.
All equipment will be signed out centrally
All free weights and exercise equipment will available only from our upstairs Guest Services area. Equipment must be picked up from and returned to this area.
Hours of Operation
(By Appointment Only)
Starting September 7th we will be open
Monday – Friday from 10:00am – 5:00pm
How to Book
Read the updated access procedures on this page
Visit portal.myawc.ca or click the Book a Workout button below
Sign Up for a new account or Sign In to your existing account (top right corner)
Review and accept the updated Membership Agreement/Waiver
Navigate to Facility Reservations and pick the time that you want
We'll send you a confirmation email
HAVING TROUBLE BOOKING AN APPOINTMENT?
If you have any trouble booking an appointment, please send us a message at: [email protected] and our team will work to help get you booked in for a visit.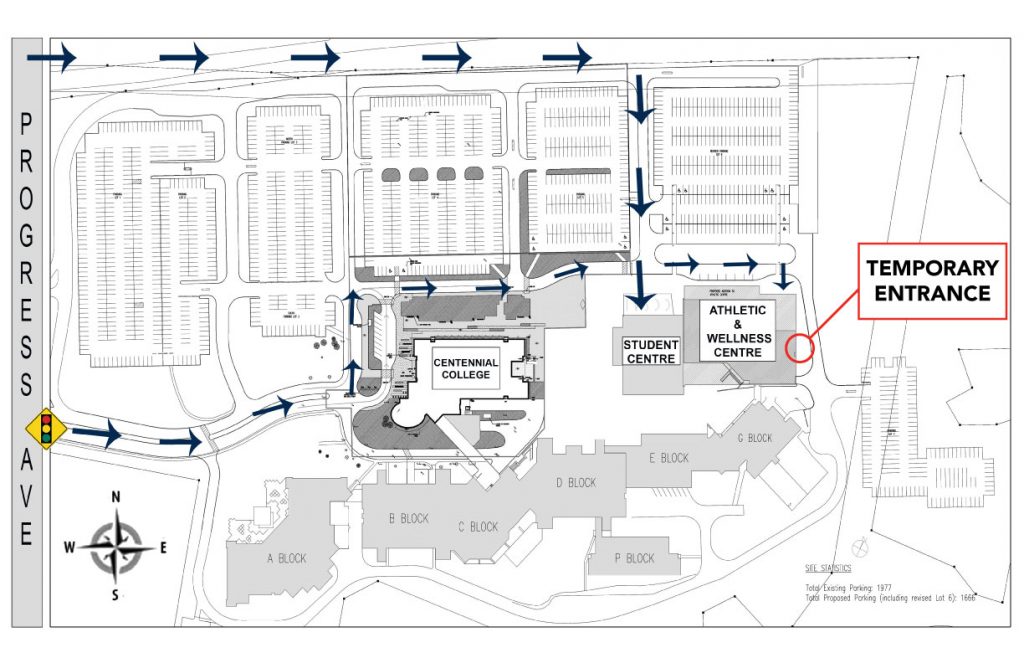 **New Temporary Entrance**
For the month of September, Fitness Centre access will accommodated by the East entrance to the AWC building, please see the map above. All other entrances will be closed for general access.
Those driving to campus can park in Lot 7. Standard Centennial College parking rate will apply.
SAFE WORKOUT RULES
 Arrive prepared to workout, change rooms will be closed
Wear a mask while moving around the facility
Maintain physical distancing
Wipe down equipment and machines before and after use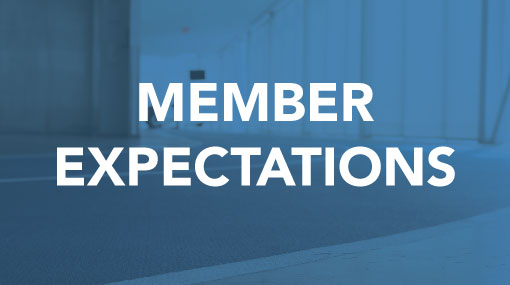 Our Membership Expectations document has been updated to reflect the new COVID-19 related operation and access protocols. Please ensure you review the document fully before accessing the AWC.
UPDATED HEALTH & SAFETY PROTOCOLS
Cleaning and Disinfection
Enhanced cleaning and disinfection will take place for all high touch surfaces (e.g. door handles, Customer Service counters, automatic door operators, elevator buttons, toilet flush handles, etc.).
Disinfectants used will be only those listed as approved against COVID on the Government of Canada website for use on hard surfaces.
Extra cleaning staff will be scheduled for operational hours, dedicated to continuously disinfecting surfaces.
Hand sanitizer will be available at all entrances to the building, including at the loading dock, as well as located in the building at entrances to fields of play, etc.
All AWC equipment (e.g. basketballs) will be disinfected by AWC staff or by users.  Sharing of equipment will not be permitted unless members of the same household.  Some equipment will not be provided because it cannot be adequately disinfected (e.g. boxing gloves).
Towel service will not be available.
Disinfecting wipes will be available for Fitness Centre users to disinfect equipment prior to and after use.
Soap and water are available in numerous locations throughout the building and cleaning staff are checking stock levels frequently.
Overnight cleaning will be thorough with all surfaces cleaned and disinfected.
Air handling units are state-of-the-art and, as always, continuously add fresh outdoor air, filter the air, and temper the air.
Air handling unit (AHU) filters receive regular and timely filter changes.
Preventative maintenance on AHUs is moved to overnight so that there is no downtime during operational hours.
Additional fresh air will be added to the system, as possible, in consideration also of outdoor air temperatures.
Personal Protective Equipment (PPE) – all staff will be provided with and trained on appropriate PPE (e.g. gloves for handling money, masks for all staff, etc.)
Specialized protective equipment will be implemented, such as plexiglass shields at all service desks and food counters and medical PPE for first aid staff to offer full protection.
Reconfigured workspaces where necessary.
Modification of duties to support physical distancing.
Modified behaviour guidelines – physical distancing, no shaking hands, no touching clients.
Staff scheduled to reduce the number of staff who are in at once.
Continue to have remote working for some positions where possible to maximize physical distancing guidance.
Meeting room added as a dedicated lunch space to permit physical distancing with masks off away from work areas.
Additional sick days for COVID-related symptoms to keep the workplace safe.
Centennial College is proud to be a part of a rich history of education in this province and in this city. We acknowledge that we are on the treaty lands and territory of the Mississaugas of the Credit First Nation and pay tribute to their legacy and the legacy of all First Peoples of Canada, as we strengthen ties with the communities we serve and build the future through learning and through our graduates. Today the traditional meeting place of Toronto is still home to many Indigenous People from across Turtle Island and we are grateful to have the opportunity to work in the communities that have grown in the treaty lands of the Mississaugas. We acknowledge that we are all treaty people and accept our responsibility to honour all our relations.