ATHLETIC & WELLNESS CENTRE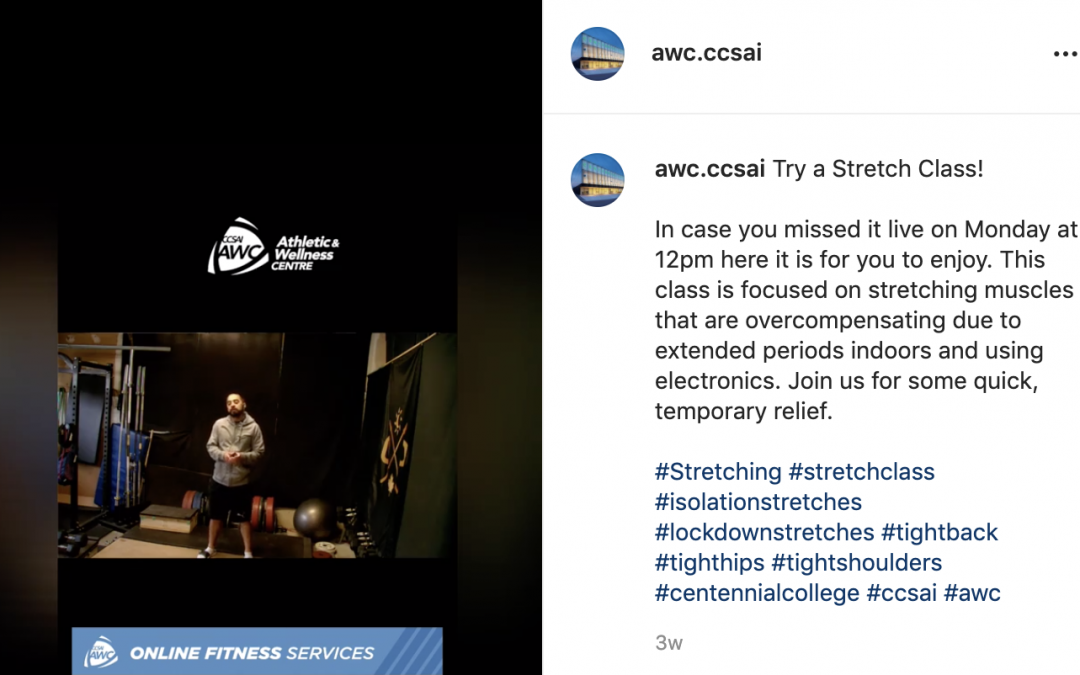 If you're missing our classes, you don't need to. We are live every week on Instagram and YouTube to bring you great free fitness programming that is built for our current stay-at-home live. Check us out on Instagram to learn more. Instagram YouTube
Hours of Operation
Monday to Friday
7 AM – 7:30 PM
Currently, our facilities are closed on Saturday & Sunday.
Please note that some AWC Amenity hours will be modified as follows for maintenance and to complete updates to better serve our members.
NOTICE: Modified Hours as we complete general maintenance to better serve our members.
Friday, August 19 – The AWC will be open from 10 AM – 4:00 PM, closing at 4:00 PM
Monday, August 29 – The AWC will be closed from 7:00 AM – 2:00 PM.
Centennial College is proud to be a part of a rich history of education in this province and in this city. We acknowledge that we are on the treaty lands and territory of the Mississaugas of the Credit First Nation and pay tribute to their legacy and the legacy of all First Peoples of Canada, as we strengthen ties with the communities we serve and build the future through learning and through our graduates. Today the traditional meeting place of Toronto is still home to many Indigenous People from across Turtle Island and we are grateful to have the opportunity to work in the communities that have grown in the treaty lands of the Mississaugas. We acknowledge that we are all treaty people and accept our responsibility to honour all our relations.